OUR REAL ESTATE AGENCY IN SAINT-TROPEZ
​Your preferred real estate agent in Saint Tropez RELIABLE - PROFESSIONAL - MULTILINGUAL
The real estate agent Med-Estates, based in Saint Tropez, presents you a team of professional agents, perfectly quadri-lingual (French, English, German and Dutch), to assist national and international clients achieve a real estate project in Saint Tropez or the surrounding region, with confidentiality and a fully customized service.
Equally, Med-Estates endeavors in giving the right advice and information: Med-Estates is assisted by professional consultants, specialized in all related legal, financial and fiscal matters, so that you receive the correct advice at the presentation of the properties, up to the monitoring of the concrete purchase transaction, in accordance with your expectations.
Consequently, our agents, all professionally educated in the real estate business, and especially the Saint Tropez market (and its region), are able to respond to your questions, whether these are of technical, fiscal or legal order.
Are you looking for a property, villa is the Gulf of Saint Tropez? In our selection of properties for sale, you will find a wide choice of traditional built properties, 'mas' and provincial 'bastides', townhouses, apartments, charming villas with luxurious appointments, a large choice of villas all over the Gulf of Saint Tropez, in prestigious and top class locations, as well as some constructible plots of land, with our without sea views.
Blog & real estate informations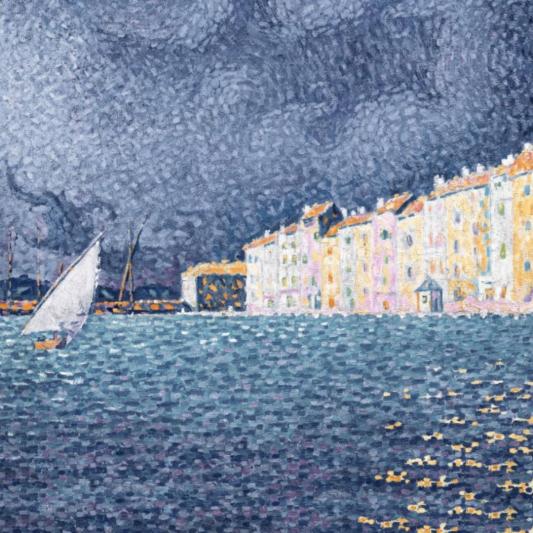 Re-opening of the Annonciade Museum
11/02/2023 - Re-opening of the Annonciade Museum "The painters of colour"
The Musée de l'Annonciade, created in 1922, reminds us that the town of Saint-Tropez was one of the most active centres of the pictorial avant-garde at the beginning of the 20th century, thanks to Paul Signac who landed there in 1892 on board his yacht L'Olympia.
Seduced by the...
All our publications